UltiMotion Video: Get the Inside Scoop from Our Engineers
UltiMotion is a motion control system that Hurco engineers developed during a 6-year time period. Wondering if this technology would be worthwhile for your shop? Confused about the measurable benefits? Is it complicated to use? Get the straight scoop from our engineers.
Learn:
What UltiMotion is
How it works
Whether it will work for your parts
How it's different than an optimized CAM post
Improve your cycle times while maintaining optimal surface finish.
Watch the technology video presentation now to see how!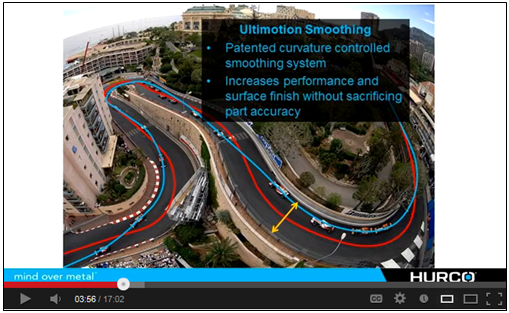 Watch The technology Video