UltiMotion Case Studies: Find Out How Much Shops Are Gaining
Want to learn how UltiMotion technology has helped shops like yours? Not sure if it will work for your parts or industry? Find out with the UltiMotion case study digest.
Learn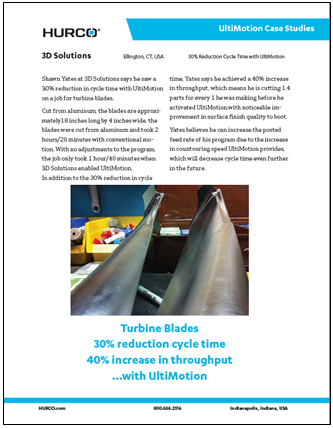 How a shop increased throughput by 40%
About surface finishes so good the molds don't need to be polished
How medical and aerospace parts benefit
Learn if you might see similar gains in your shop
Improve your cycle times while maintaining optimal surface finish.
Download the case studies now to see how!