Are you ready to take your business to new heights? We are thrilled to announce our September promotion below!
Yes you are reading it correctly...
Buy ONE of these Machines and get a VM ONE for free!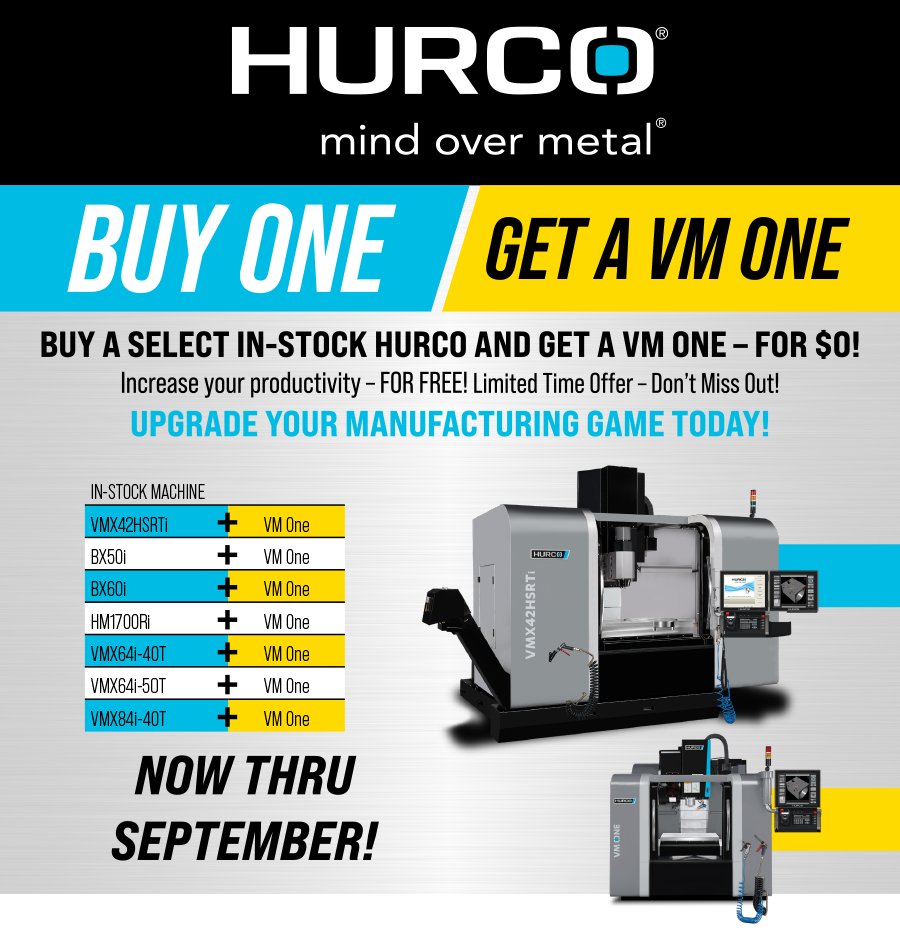 Offer Details:
Select models only. Some machines shown with options. Information subject to change without notice. "Buy One, Get a VM One" offer expires September 30, 2023. Offer cannot be combined with other specials, financing promotions, or discounts. Machine(s) must ship by October 15, 2023. This offer is exclusive to Hurco North America and is valid only for customers in the USA, Canada, and Mexico.
Nobody gets you from print to part faster than Hurco CNC machines.
The integrated Hurco CNC control powered by WinMax® is the most versatile and intuitive out of any of the CNC controls in the industry. More importantly, each feature has benefits that you can measure in terms of increased productivity, which leads to increased profitability.
Don't be limited by the standard ISO/EIA six offsets (G54-G59). We include 93 additional offsets, for a total of 99 work offsets.
NC/Conversational Merge allows you to apply conversational features, such as pattern operations, scaling, tool probing, part probing, and unlimited work offsets to NC programs.Benefits: Saves time. Simplifies programming. Simplifies editing of existing part programs. Provides unlimited work offsets.
Since the Hurco control supports ISO/EIA standards that are common with Fanuc or Siemens programs, you can use existing NC programs on your Hurco. Machinists who have Fanuc experience will feel comfortable operating a Hurco in NC mode. The Hurco control offers Full Macro B support and nearly all G and M codes that an NC programmer uses.
Many more standards features available. Learn more at HURCO.com/WinMax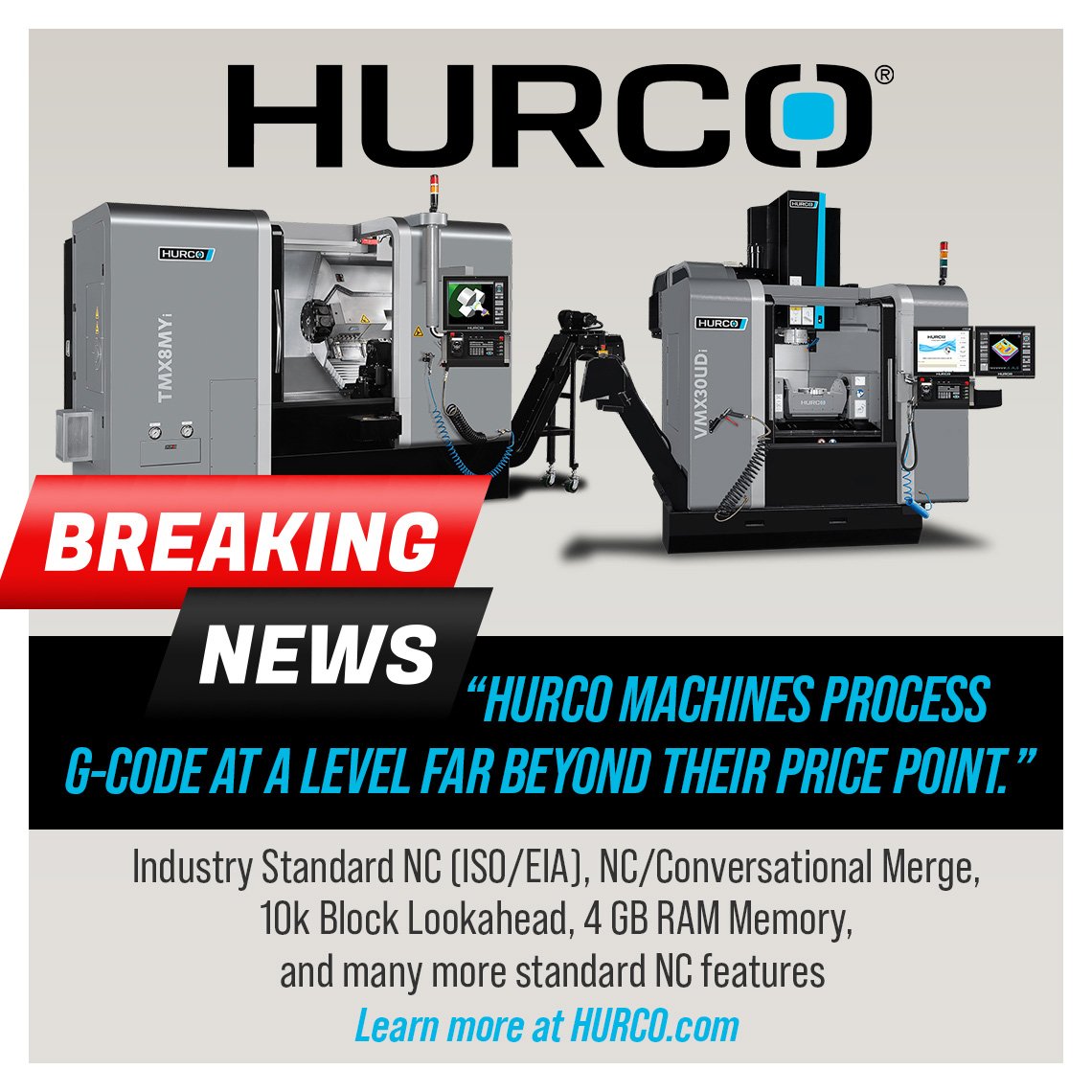 Why Choose Hurco?
At Hurco, we've been revolutionizing the manufacturing industry for over five decades, empowering businesses like yours with cutting-edge CNC machinery. Our machines are renowned for their unmatched precision, reliability, and efficiency, helping you streamline your production processes and boost your bottom line.
Explore Our Cutting-Edge CNC Machinery
While you're here, take a moment to explore our diverse range of CNC machines, each equipped with the latest technological advancements to optimize your productivity. From vertical machining centers to high-performance lathes, we have the perfect solution for your specific manufacturing needs.
Unparalleled Customer Support
At Hurco, our commitment to your success doesn't end with the sale. Our dedicated team of experts is always ready to provide unparalleled customer support, ensuring your operations run smoothly and efficiently.
*Machine orders must be received by August 31. Machine model(s) must be available to ship by 10/15/2023. Only available for the purchase of new Hurco machines and options.
Not valid with any other offers or discounts. Subject to credit approval by financing partner. Available only in the U.S.A
Contact Us Today
Don't miss out on this incredible opportunity to elevate your manufacturing capabilities with our Special Financing Offer. Take the first step towards transforming your business by reaching out to our sales representative in your area today. Simply fill out the form on this page to request more information. Let's embark on this journey together and build a future of precision and prosperity. Thank you for choosing Hurco - Your partner in precision CNC machining technology.