Increase Your Margin with Hurco 5-Axis: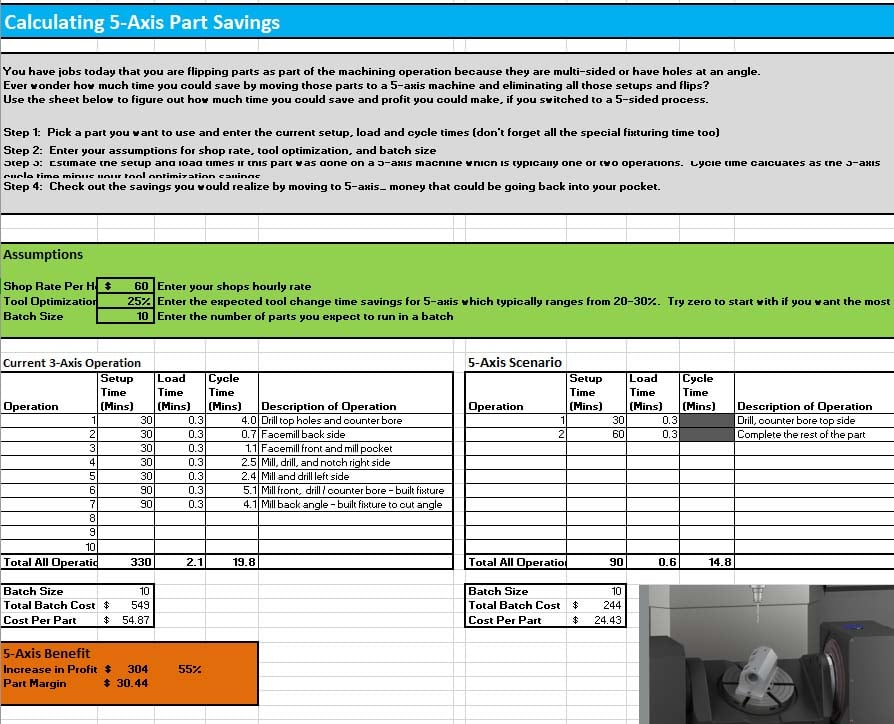 Increase Efficiency With a 5-Axis Machine
Request the Free Hurco 5-Axis ROI Worksheet to see how 5-sided Machining can make your shop more productive and more profitable!
Margins are tight in the metalworking business, so how do you get ahead? See how you can make more money with 5-axis by using our 5-Axis ROI worksheet.
Find out how to:
Use your shop's numbers to see the increase in margins with 5-axis
Apply 5-axis to the work you already have
Increase your margin by 50% or more on existing parts (real part examples)
Don't get left behind. See how 5-axis can benefit your shop by downloading the ROI worksheet now.