WHAT'S NEXT?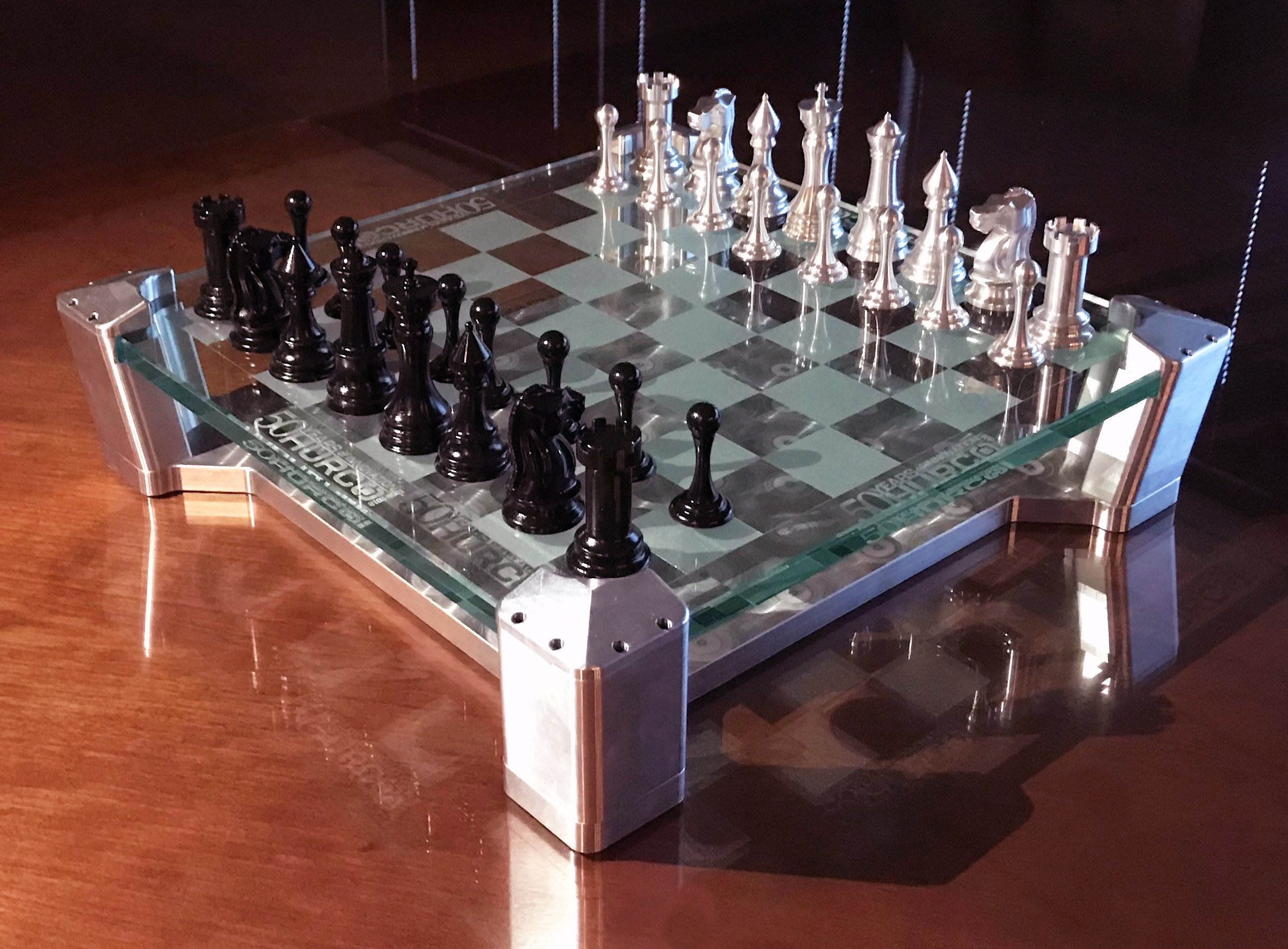 You could WIN this Chess Set Made on a
Hurco by CNC Machining Students
at Vincennes University
To officially close out our 50th Anniversary, we wanted to give you the chance to win one last Hurco 50th Anniversary prize. Since our customers tell us the skills gap (finding qualified machinists) is the biggest challenge they face, we decided the chess set made by the CNC machining students at Vincennes University would be the perfect way to highlight the cool stuff machinists make as we pledge to continue our efforts to close the skills gap and attract more people to the industry (just complete the form before February 1st).
At Hurco, we approach the skills gap issue from several angles.
First and foremost, we make sure our control technology is easy to learn and easy to use so shops can expand their people power and their profit power.
We support manufacturing education by partnering with institutions that run top-notch programs, such as Vincennes University, Oakland Community College, and Ferris State University, just to name a few.

We try to attract more young people to the manufacturing industry through several initiatives that shine a light on the immense opportunities there are for machinists in addition to the cool stuff they make!

One such initiative is our support of MooreCNC, a YouTube channel started by customer Wade Moore.
---
The Newest Skills Gap Buster from Hurco
Solid Model Import with 3D DXF Technology
The newest control feature from Hurco is the skills gap buster shops need.
Go from "solid to part" seamlessly.
Eliminate extra steps.
Integrated CAD/CAM and tool path simulation.
No need to enter feature dimensions – simply click and cut.
Transform Planes created automatically for easy 5-sided conversational programming – no data entry required.
Hurco's 3D Import feature includes 3D DXF technology that now displays all CAD geometry including splines and Z-depths.
With over 75 models of CNC machines equipped with the most flexible and powerful control in the industry, there's certainly a Hurco that would be a perfect fit for your shop!