High Speed Buyer's Guide: 5 Questions To Ask Before Buying A High Speed Mill
With a High Speed Machining (HSM) mill, what's "under the hood" so to speak, is critical. Want to learn what questions to ask before you buy an HSM mill? Want to make sure it's designed and built for the rigors of the HSM process? Get the answers you need with the HSM Buyer's Guide.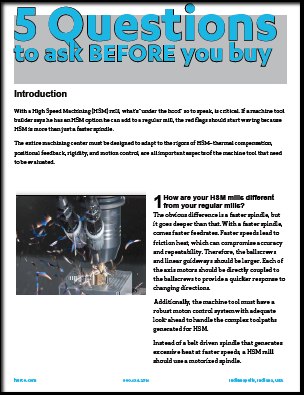 Learn
How an HSM mill is different
Why thermal growth systems are important
What an HSM capable control should have
How Hurco stacks up
Make sure you get the right equipment to handle High Speed Machining. Download the buyer's guide now to see how!