Hurco Control Features
CNC technology can be your best asset or your worst nightmare. At Hurco, we are committed to developing technology that is easy to learn and easy to use because we are dedicated to helping shops make high mix/small batch manufacturing profitable.
Learn about:
Conversational, NC, and operational features for Hurco 3-axis mills.

Control features specifically for 5-axis and 5-sided machining.

Conversational, NC, operational, and mill turn control features for lathes.


See how Hurco's CNC technology gets you from print to part faster!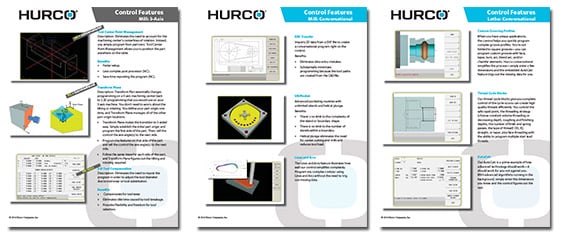 Did you Know?
Hurco's integrated control is fantastic for those running G-code, in addition to its versatile and intuitive conversational software. But don't just take our word for it!

Mastercam

engineer Jesse Trinque explains why the Hurco control is a step above.